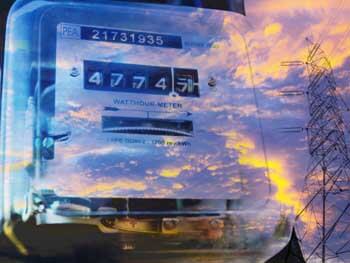 EMCOR Services Fluidics combines expert mechanical and electrical services with innovative technologies to help our customers run more efficient facilities.
We're dedicated to helping you manage energy consumption without sacrificing employee comfort.
Energy Conservation Through Building Automation
In facilities, regardless of whether the systems are air conditioning, lighting, heating, or power generation, the more integrated they are, the more likely each system is to achieve high-performance operation, maximum cost savings, and long-term value.
We utilize state-of-the-art direct digital control (DDC) technology and building automation systems (BAS) to help create smart solutions to facility challenges. Our BAS experts combine advanced systems expertise with a sound understanding of modern facility requirements to provide customers with a tightly integrated and centralized operational-control system.
Additionally, our decades of experience have qualified Fluidics to offer software design, equipment installation, customer training, monitoring, and service agreements on most products manufactured by Honeywell, Johnson, Trane, Siemens, and others.
Energy Systems Financing
At Fluidics, we understand that facility owners may not always have the capital to invest in equipment upgrades. Because of this, we're dedicated to creating financial solutions that work for our customers to help them unlock energy savings in their facilities.
One such solution is using our own capital for upgrades and replacements to overcome potential financial constraints. We can even own and operate your energy management system, if required. We will make sure you get the most out of every dollar you spend on energy.
Contact us today to learn more about our control and automation services.